IT Specialist (d/f/m) Connectivity and Network Deployment
Vollzeit
40800 - 48000 EUR / Jahr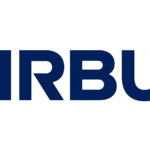 Airbus Aerostructures GmbH
Job Description:
At Airbus Aerostructures, we stand for highly efficient and sustainable aircraft production. This is at the heart of Airbus. With around 10,000 employees, we combine technology and innovation leadership to pioneering efficient and sustainable aircraft production and to make zero-emission flight a reality.
Airbus Aerostructures includes four production sites in Germany: the headquarters in Hamburg with three other plants in Nordenham, Bremen and Stade where work goes on today on the aerostructures of tomorrow's aircraft.
In order to support the Information Management department, Airbus Aerostructure GmbH is looking for a IT Specialist (d/f/m) Connectivity and Network Deployment
Our benefits
30 days holidays and extra days-off for special occasions
Excellent upskilling opportunities and great international, group wide development prospects
Special benefits: employer-funded pension, employee stock options, discounted car leasing, special conditions for insurances, transportation subsidy, employee benefits at cooperating companies
On-site-facilities: Kindergarten close to the site, medical officer for check-ups and other health-related services, canteen and cafeteria
Compatibility of family & work (job sharing, part-time models, flexible working hours, individual timeout)
Working in a diverse environment, with more than 140 nationalities, where every voice is heard
Your tasks and responsibilities
Connectivity  IT OPS focal point for Airbus Aerostructure Sites
Follow incidents and day-to-day run activities (lead operational team)
Manage changes in Germany (part of operational team)
Definition & integration of improvement programs
Ensure properly the Entry into Service of new designs or solutions related to Germany (control the operational team)
Handle on demand crisis manager role
KPIs reporting
Manage Wireless frequencies on the respective factory premises/buildings, carry out allocation and
Document Wireless frequency overlaps / avoid mutual interference
Manage LAN Extensions in Buildings /halls
Plan and develop  based on capacity forecast and Project needs Fibre backbone connectivities
Document LAN and Fibre connectivities
Asset and lifecycle management
INC support – regularly
Coordination for technician assignments on site
Recurring coordination meetings with service managers
Service review meetings
Invoice approval for site related deliveries of connectivity assets and services
Desired skills and qualifications
Connectivity : solid knowledge of WiFi & LAN infrastructure environment. Good understanding of the private cellular infrastructure & industrial environment & specificities.
English – Advanced level – C1
German – Advanced Level – C1
Collaborative and team spirit
Autonomy & reporting
ITSM process
Excellent relationship with IM collaborators & manufacturing customers.
Customers service focus
Working Location
Airbus Aerostructure  Nordenham , Varel, Bremen, Stade
Not a 100% match? No worries! Airbus supports your personal growth with customized development solutions.
Take your career to a new level and apply online by providing your CV, outlining your motivation, salary expectation and your potential start date. 
This job requires an awareness of any potential compliance risks and a commitment to act with integrity, as the foundation for the Company's success, reputation and sustainable growth.
Company:
Airbus Aerostructures GmbH
Employment Type:
Permanent——-
Experience Level:
Professional
Job Family:
Digital <JF-IM-DI>
By submitting your CV or application you are consenting to Airbus using and storing information about you for monitoring purposes relating to your application or future employment. This information will only be used by Airbus.
Airbus is committed to achieving workforce diversity and creating an inclusive working environment. We welcome all applications irrespective of social and cultural background, age, gender, disability, sexual orientation or religious belief.
Airbus is, and always has been, committed to equal opportunities for all. As such, we will never ask for any type of monetary exchange in the frame of a recruitment process. Any impersonation of Airbus to do so should be reported to emsom@airbus.com.
At Airbus, we support you to work, connect and collaborate more easily and flexibly. Wherever possible, we foster flexible working arrangements to stimulate innovative thinking.