Registrations have closed.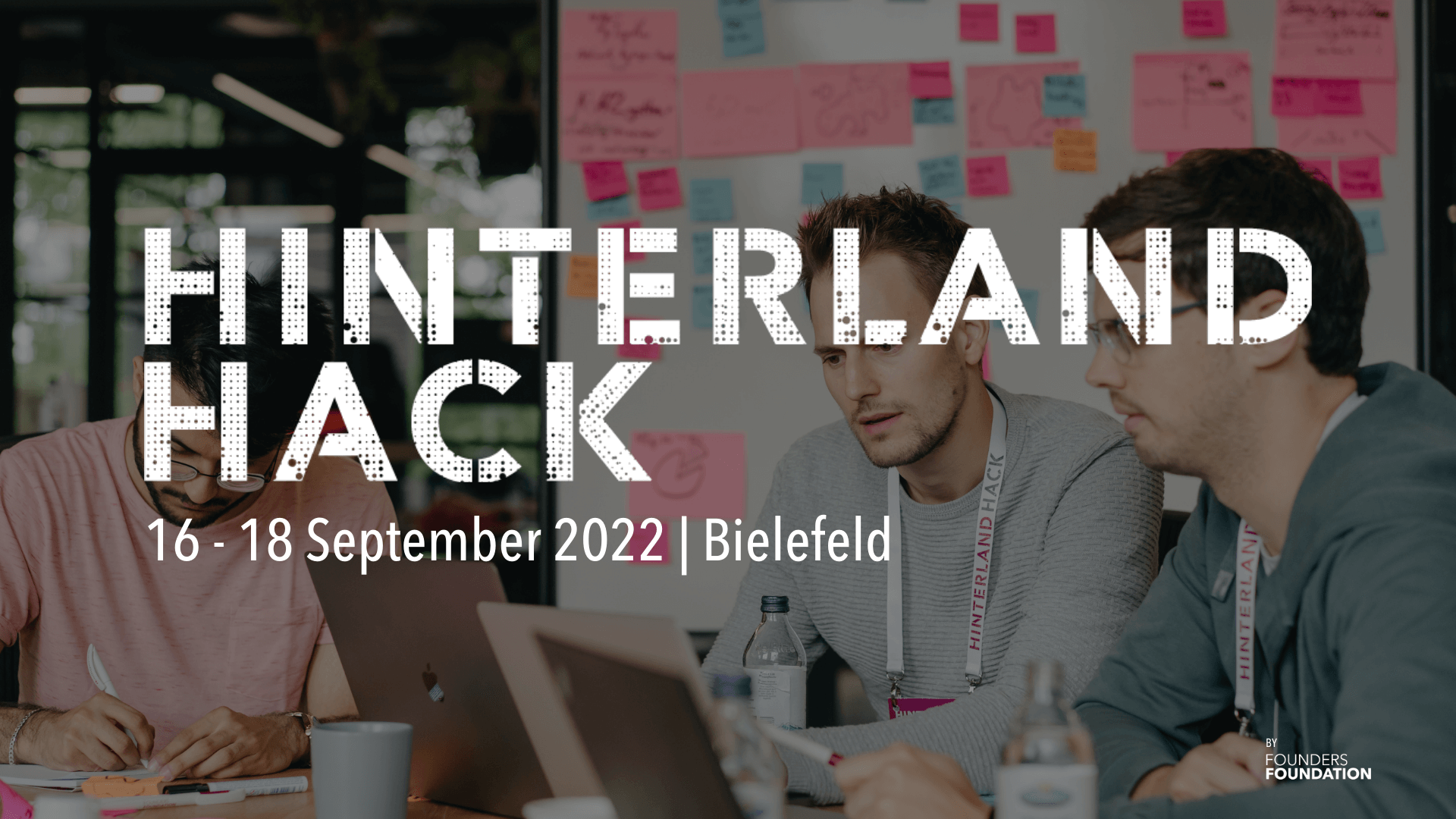 Hinterland Hack 2022
482
482 people viewed this event.
The 6th Hinterland Hack will take place from 16th to 18th September 2022. As a platform that initiates and orchestrates digital transformation in the German Mittelstand, we have developed the Hinterland Hack to solve existing and upcoming challenges in the #Mittelstand.
🏢 6 challenges from leading companies of the region are waiting to be solved by 60 talents
Work together as a team to develop a unique solution for each challenge. Validate it and prove that you have what it takes to develop a successful business model. All our challenges were submitted by leading Hinterland companies. Transform, digitize and develop them.
💡20+ mentors will bring out the best in you
Benefit from the high-class know-how of our mentors from the startup scene and industry. Together with experts from the companies and the Founders Foundation team, they will be your sparring partner to boost your business model to the next level.
🔐Join our exclusive network live and on-site @ Founders Foundation
Celebrate entrepreneurship with us on-site and in person at the Founders Foundation – the heart of OWL's startup scene. Experience the incredible atmosphere and come with us on this journey. We believe in the power of intercultural connections, making memories, and meeting new people.
Additional Details
Weiterleitungsevent - Yes
Top-Event (Bezahlevent) - No