Talent Meets Bertelsmann 2022
Registrations have closed.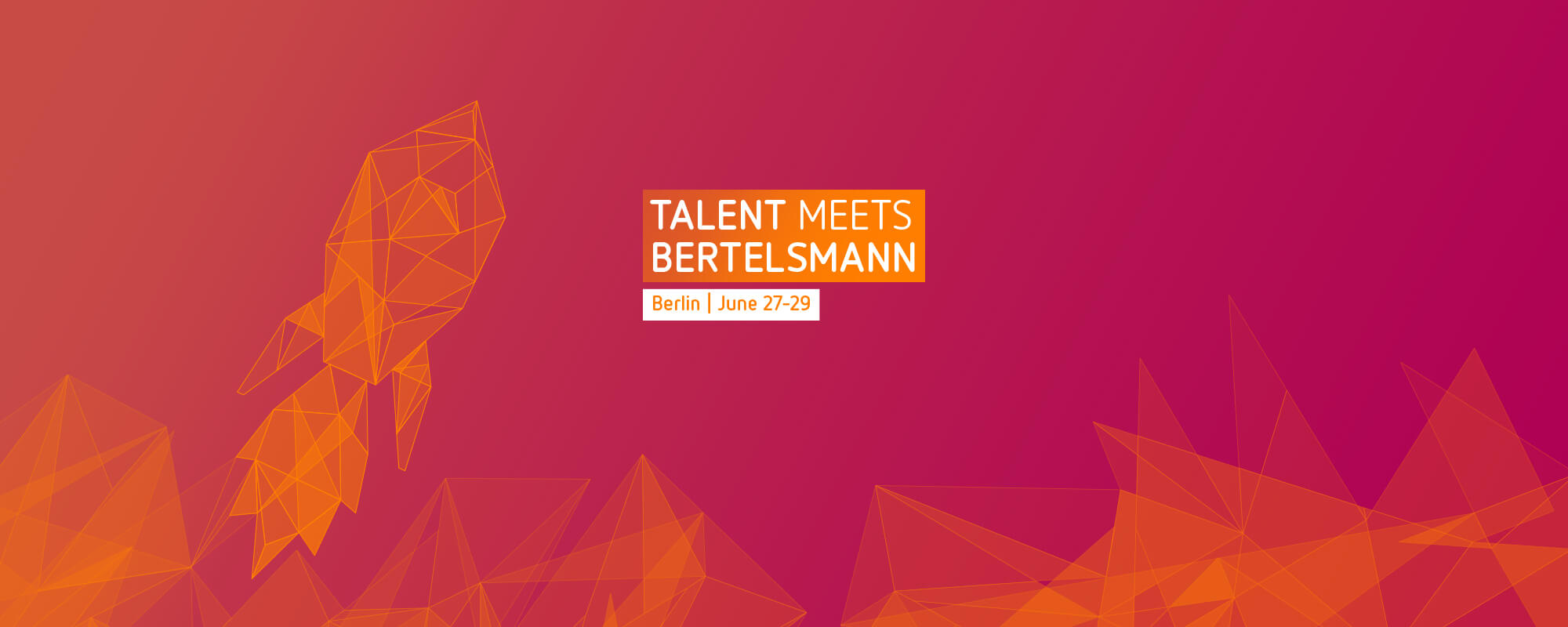 Talent Meets Bertelsmann 2022
754
754 people viewed this event.
Learn more about our international career event that is back in Berlin for 2022!
Since 2008, Bertelsmann has invited international students to its premises in the German capital where they worked on exciting case studies within interdisciplinary teams, and cooperated with experienced entrepreneurs on key business challenges.
For the first time in more than a decade, the event had to be canceled in 2020 due to the pandemic. It soon became apparent that a live event was not an option in 2021 either. Instead, we invited students from all over Europe to take part in a digital career event that offered an exceptional experience and spanned three weeks.
But now we are finally back in Berlin where we welcome talents with innovative mindsets who want to shape the future with their entrepreneurial spirit, tech skills and passion for the media landscape. Join Talent Meets Bertelsmann and gain an in-depth insight into one of the biggest media, education and services companies in the world.